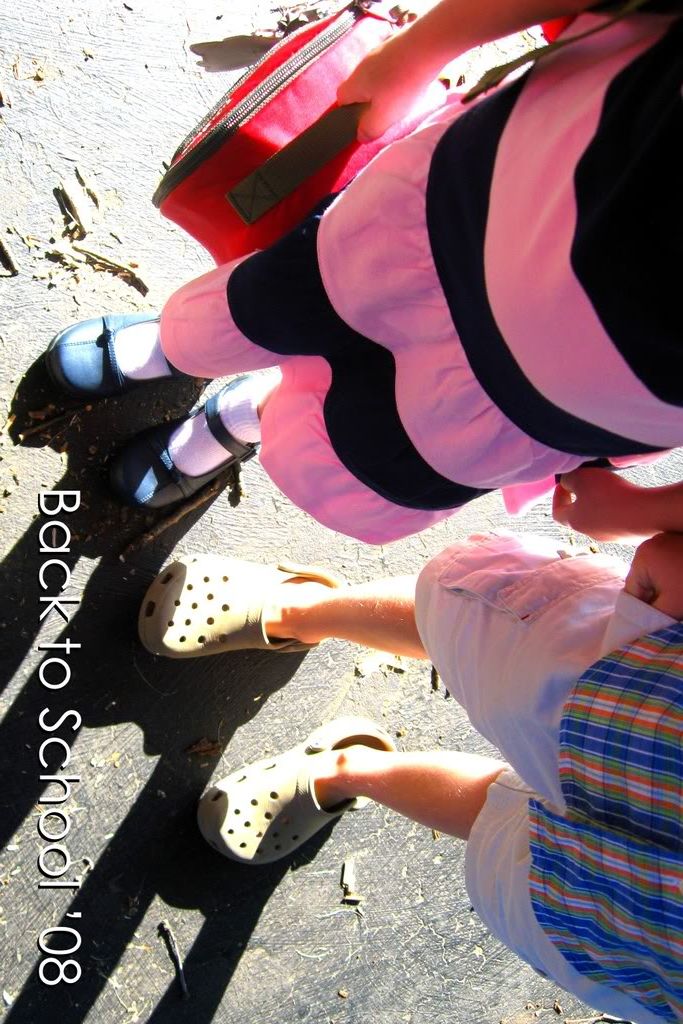 So, the kids are back at school. They started a week ago and here I am finally posting photos from the big day. Can't seem to catch up to my runaway train of a life lately. Ah well...



The Boy posing for his Back-to-School shot. He's thrilled, can you tell? And Princess posing for same photo op, grinning from ear to ear. Could they be more alike?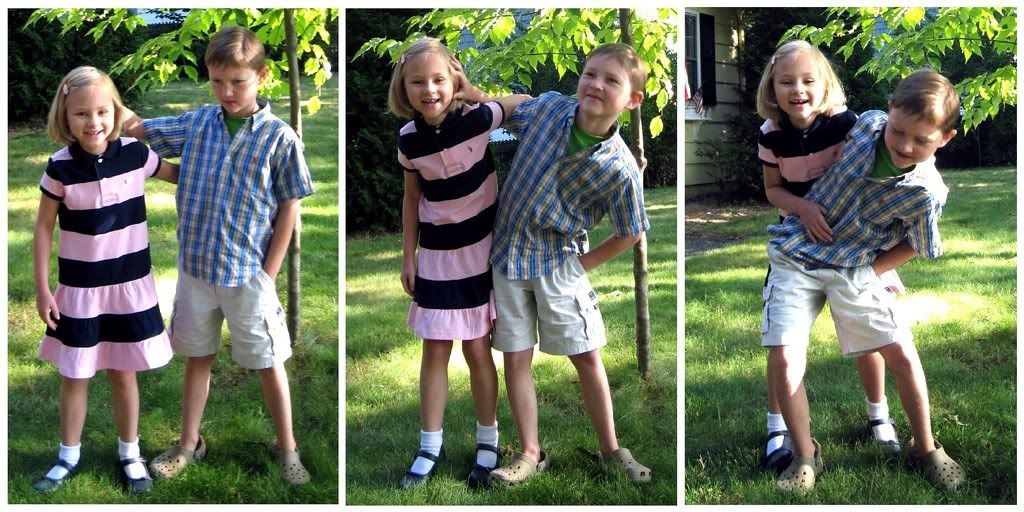 A good natured Back-to-School scuffle finally brings a smile to The Boys' face. Such a boy...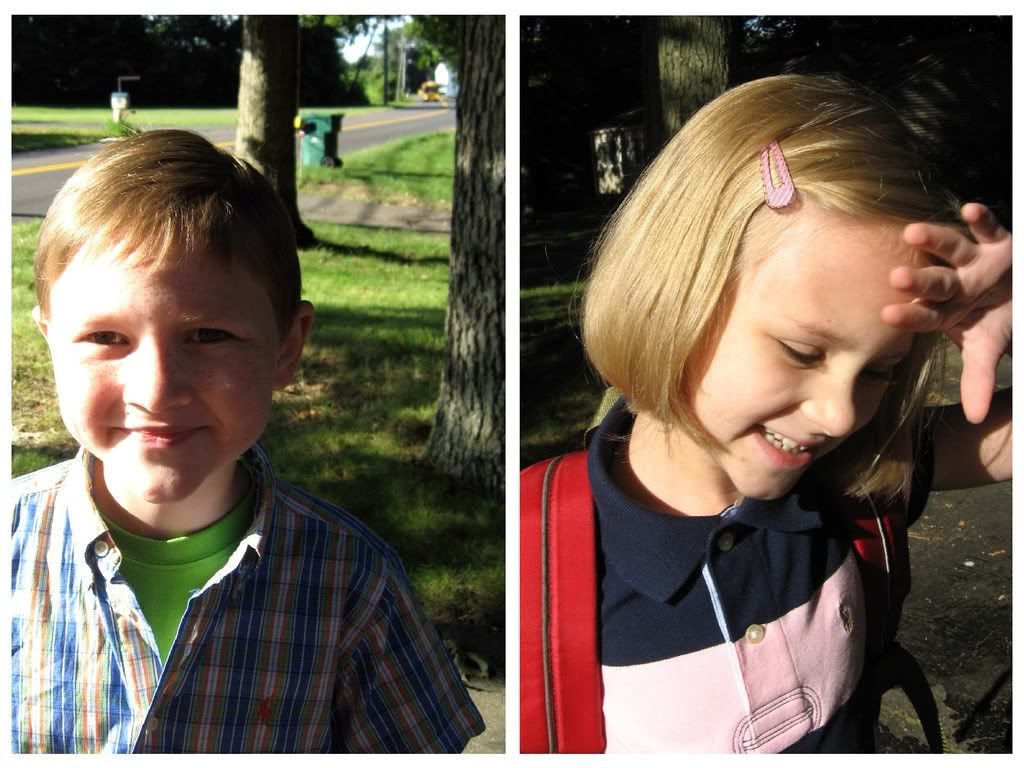 Sunny smiles before heading off...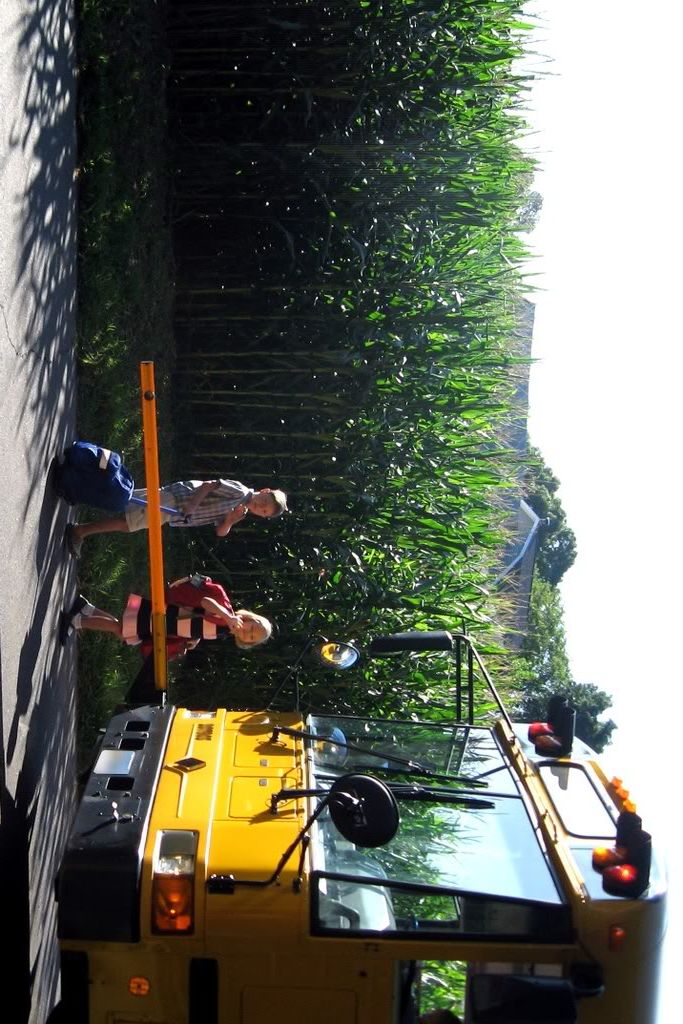 And they're off. Let another crazy, roller coaster school year begin...

P.S. No Cha-Cha in these photos because she was ASLEEP still?!? Even she thought this was far to soon for Back-to-School festivities to begin!