The kids celebrated their last day of school on Wednesday. The past couple weeks have been uber busy with field trips, fun days and general craziness.

Gotta love all that excitement but yeesh my house is trashed and now they're ALL home, ALL day and I wonder if there's any hope of tidiness in the near future. Yikes!

Here's a shot of Princess and The Boy with their beloved Mrs. B's. Both were AMAZING teachers and will be sincerely missed. No "dirty looks" from them! I'm crossing my fingers for Cha-Cha to get both of them when her time comes!


















Princess' class had a fun carnival complete with water squirters for spraying their teachers, tattoos and tiaras. She was pretty excited about this but probably just as excited when Mrs. B. let the class "help" pack up for next year! The girl loves organizing (a child after my own heart).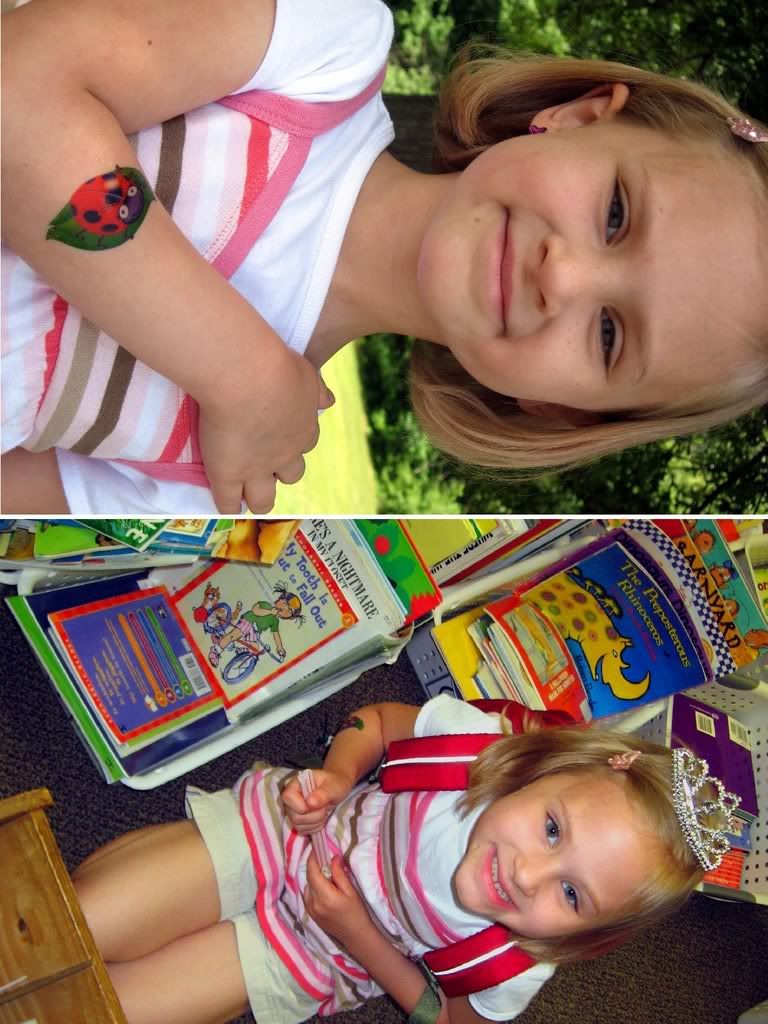 The boy had a great day, too. So thrilled to be free! Let's face it, his idea of fun is holing up in his room with Legos for hours on end and splashing in the pool with siblings, cousins and friends. Neither event occurs at school, 'nuff said.

I think their wake-up styles on the last day are very indicative of their personalities. The boy was up at the crack of dawn exclaiming "It's the last day, it's the last day!" It must be noted that on typical school days I have to draaaaaag him out of bed, literally. Princess woke up late whimpering "I don't want it to be the last day...*sniffle*" Really, could they be any more different?